ISO Quality Accredited
Velco maintains a system that is accredited to International Safety Organisation 9001, 4801 and 14001 (quality, safety and environmental standards).
The vision of the company is to continually improve on this system.
Compliance standards
Velco is a quality accredited company that complies with the following standards: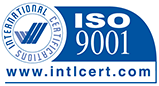 AS/NZS ISO 9001 Quality systems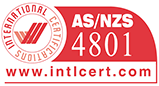 AS/NZS 4801 Occupational health and safety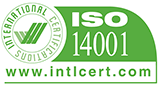 ISO/14001 Safety and environmental awareness management.
Why Choose Us?
20 years+ experience

With decades of accumulated experience in the vegetation management & earthmoving industry we have a firm understanding of the best solution to any site

ISO standards compliance

Velco has been formally accessed by International certification & complies with the following Standards: AS/NZS 4801:2001, ISO 9001:2008 & ISO 14001:2004

Strong fleet of vehicles

We have a substantial fleet of earthmoving & specialized equipment for general vegetation clearing & mulching. Our plant, equipment & vehicles are meticulously maintained & all our operators are highly trained & experienced.

Satisfaction guaranteed

We aim to ensure the provision of our services satisfy the needs, requirements & expectations of the customer in an atmosphere of safety & environmental responsibility.

Proven track record

Velco has a reputation for supplying our clients with a premium product at a cost effective price ensuring professionalism at all times.

Quality delivered every time

Velco provides clients with a full range of skills, meticulously maintained equipment, highly trained staff & as a company we focus on delivering a quality product.
For all your vegetation management & civil / earthworks needs, get the industry leaders.